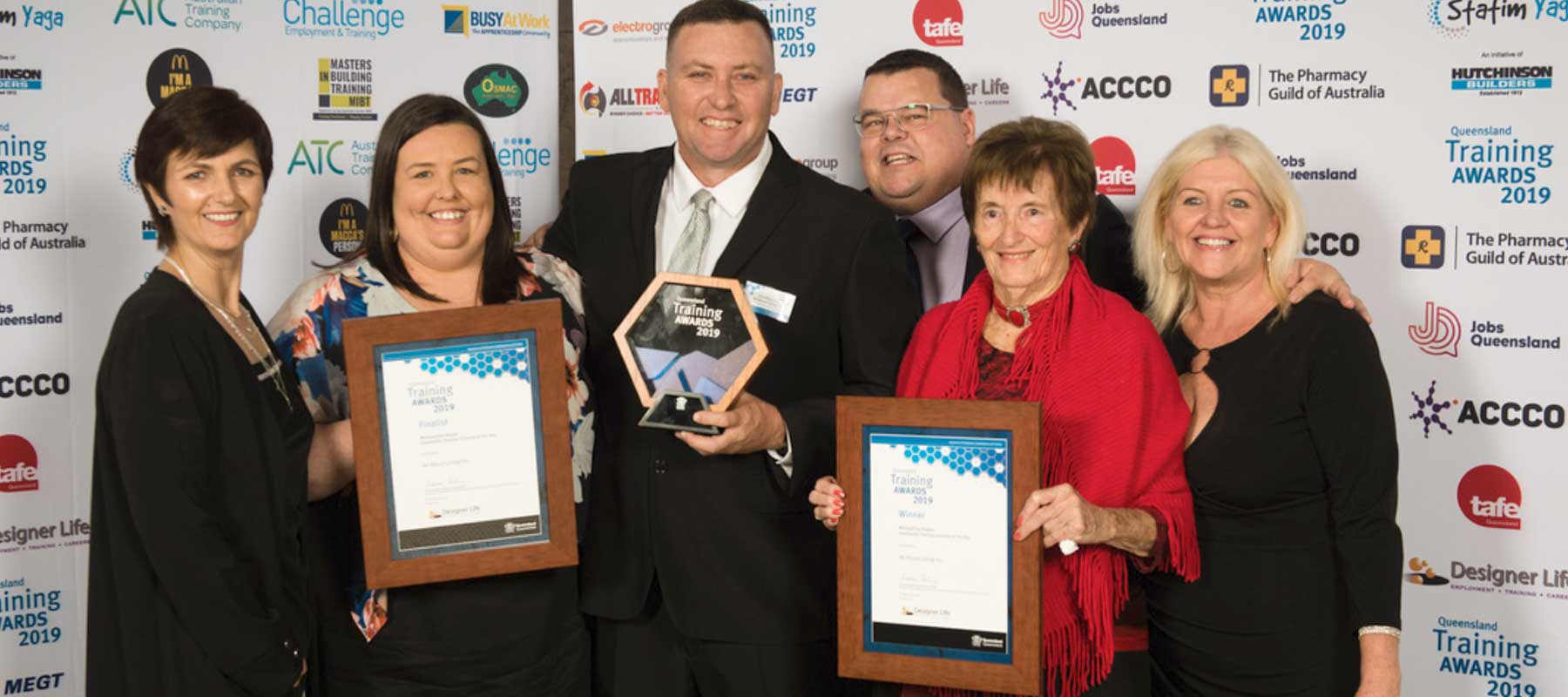 Interested in joining an award-winning FREE training program?
Are you an Australian citizen/resident wanting to start your career or return to the workforce? Would you enjoy flexible work and study?
All About Living – aged and disability service provider – are winners of Queensland Training Award 2019 – Community Training Initiative of the Year – for providing outstanding assistance to Queenslanders to gain the skills, experience and VET qualifications required to enter and stay in the workplace, by a community-based not-for-profit organization.
Through our Carers Consortium program, we are delivering individual support qualifications in order to provide essential workers to the aged care sector, and facilitating the workforce pathways for people with barriers to employment. The program includes the delivery of Cert III Individual Support by Skills Generation RTO #41008.
In 2018, 82 per cent of our Carers Consortium participants went on to employment and further study.
Click here for more information on our next training program.
Interested? Please complete this expression of interest form.
We look forward to hearing from you!
Qualification Details
CHC33015 CERTIFICATE III IN INDIVIDUAL SUPPORT – AGED CARE
Delivery of Cert III Individual Support is delivered by Skills Generation RTO#41008.
Option for a Disability Qualification. Includes practical work placement.