All About Living is the most trusted aged care service provider in Sandgate, delivering the best home care and nursing support programs across the suburb. All our staff is well-trained to provide different support services, answering the needs of the aged community and those with disabilities in Sandgate.
Flexible Lifestyle Support At Your Service
Whether it's helping your loved one accomplish daily tasks independently or offering support in personal care, All About Living Sandgate have got it covered. We provide a wide range of support services to those who need it in Sandgate and nearby suburbs. 
Our staff also offers personalised aged care support services that are right for your loved ones. This includes delivering quality social support, personal care assistance, centre-based respite, social support, home care assistance, and many more.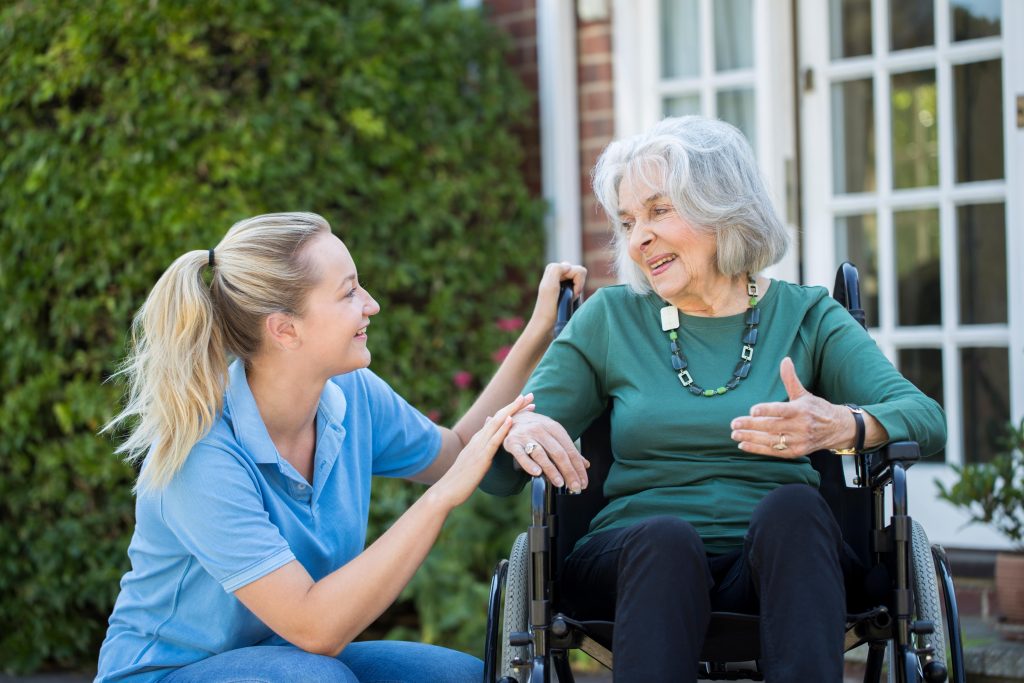 Our local staff understands the Sandgate community better, which gives them a clearer insight into their needs. This allows our team to create the most suitable set of services for varying demands.
All About Living Sandgate is an approved National Disability Insurance Scheme (NDIS) service provider geared to provide a comfortable living arrangement for the aged to continuously carry out daily tasks independently and live out a more fulfilling life.
Home Care Services in Sandgate
Getting home care services for your elderly loved ones is an important task. You want only those carers who are experienced, compassionate, highly trained and qualified. Our Sandgate home care nurses and staff members are dedicated to providing exceptional care to all of our clients. A wide variety of home care services means you can rest assured that your family member is getting the customised care best for their needs and lifestyle.
Nursing
Our compassionate and highly skilled nurses are both professional and personable. Your loved one's care, safety and wellbeing is our top priority, which is why our nursing services are delivered by experienced nurse staff members. If you need nursing services in Sandgate, reach out to All About Living. We provide specialised wound care, in-home palliative care, and nursing support including Assistance with personal care, catheter management, and much more. 
Respite Care Sandgate
If you're looking for respite care services in Sandgate for your elderly loved one, All About Living are here to help. We know better than anyone that sometimes carers need to take a well-deserved rest from their caregiver role. You want a business and nurses who are highly qualified, reputable, and caring to deliver respite care to your loved one. All About Living has been providing home care services since 1991, with a strong commitment to providing exceptional care and accommodating, tailored services to our clients. 
We offer both in-home respite care and centre-based respite care in Sandgate. Whether you need our excellent carers for a couple of days or a couple of weeks, get in touch with us to find the perfect respite care solution for you and your family's needs.
What We Can Do For You
Our experienced, friendly carers are more than happy to cater to your needs, wherever you are in Sandgate. At All About Living, the care, comfort, and satisfaction of our participants and their family members are our top priority. Contact us today to learn more about our services.