All About Living's home care services empower your elderly loved ones and those living with disabilities to live an independent life.
We want to help you be happy and healthy in your own home. We can keep you supported, connected and in charge of your life. Our Life Planning experts can work with you to tailor a flexible Brisbane Home Care Package to fit your needs and budget.
Ready to make a move to a service provider who really cares? Give us a call and we'd be delighted to help you. We know this process can seem daunting, so let our team of service delivery specialists help you understand the Home Care Package process from your assessment –  to letter of offer – to defining your needs and goals.
We want to provide the best in-home care services in Brisbane. Our team specialise in Life Planning, where we collaborate with you to ensure your Home Care Package is a personalised health and wellness plan to support you in your home for longer.  We will tailor a range of services to fit your needs and budget that allows you to live as independently and actively as possible.
Whether you required aged care or disability care, we provide the best home care services in Brisbane. We have expanded our services throughout Queensland. We service the Gold Coast, Sandgate, and the Sunshine Coast. Contact us today to find out more.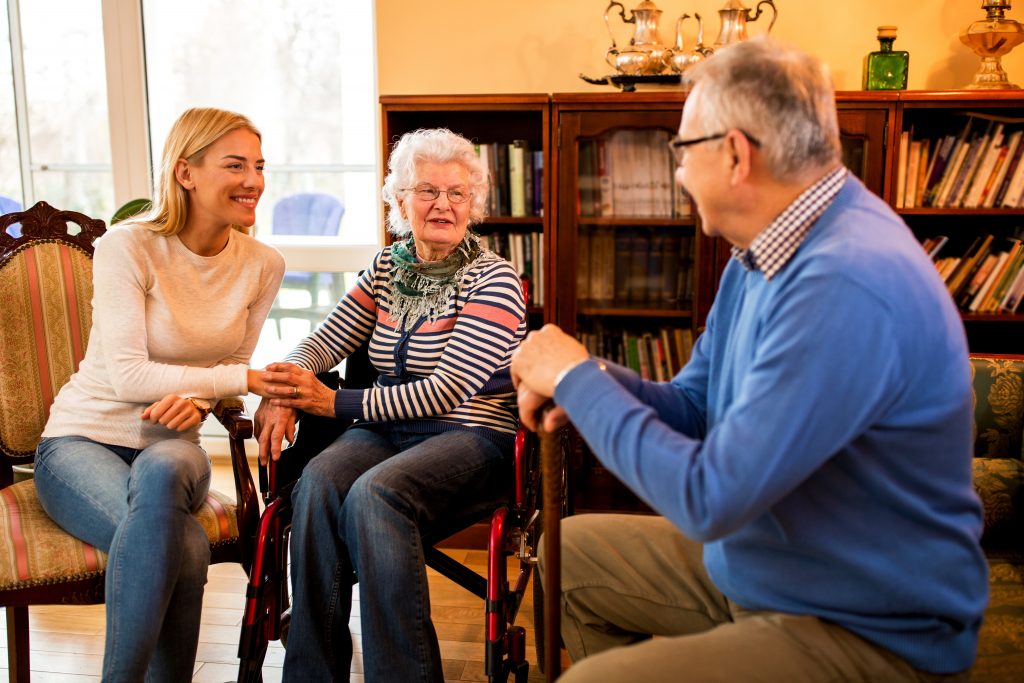 WHAT ARE THE DIFFERENT HOME CARE PACKAGES?
Home Care Packages are funded by the Federal Government in levels from 1 – 4. If you believe you would benefit from the extra help we can help you navigate your way through all the steps. Once approved, our Service Team will discuss the best way to meet your needs based on your priorities, budget and ability to maintain health and wellness at home.
Whether you require assistance with cooking, personal care, cleaning, transportation, or all of the above, we can develop personalised home care service for your specific needs.
The four levels of Home Care Packages are:
Level 1 – Basic care needs
Level 2 – Low-level care needs
Level 3 – Intermediate Care Needs
Level 4 – High-level Care Needs
AM I ELIGIBLE FOR A HOME CARE PACKAGE?
Have your needs recently increased? Love being independent in your home, but could benefit from some support to make it a little easier? You may be ready for a Home Care Package.
Have you already had your ACAT assessment through My Aged Care and been assigned a referral code for a Home Care Package? You can begin services right away. Please give us a call us today or fill in our contact form and we'll get in touch to organise your services.
To get you started, please have a look a the different services and products you can spend your Home Care Package on.
All About Living are experts in Life Planning. We will tailor your Home Care Package to suit your individual support needs. It's 100% up to you. With the assistance of our knowledgeable coordinators, you can create a package of care based on your priorities, budget, and ability, to maintain health and wellness at home.
Not yet received your eligibility assessment from My Aged Care? Follow this link or call on 1800 200 422 to request an assessment.
WHY CHOOSE US FOR HOME CARE?
With over 30 years of experience, we're Brisbane's most trusted in-home care providers. Proudly not-for-profit, we're dedicated to providing the best in-home care services. Our warm and friendly team always makes sure to go the extra mile when they provide home care services. 
Our team members are real people who understand your situation and are open to hearing your thoughts and opinions, working together to create personalised home care and aged solutions that suit your lifestyle.
All of our staff hold the proper professional qualifications relevant to their home care roles and duties. Team members also participate in year training programs to ensure their training is up to date with the latest industry standards.

All About Living's In-home Care team members:
Are experienced in Community Care

Hold a current National Police Clearance

Hold a current Senior First Aid Qualifications

Are trained in correct Manual Handling techniques

Are Trained in Infection Control & Safe Food Handling
For the most trustworthy, reliable, and friendly home care services in Brisbane, reach out to All About Living today.
SERVICES AVAILABLE UNDER A HOME CARE PACKAGE
The types of services available to you under a home care package include (but are not limited to):
Personal services
Domestic Assistance
Home Maintenance
Nutrition, hydration, meal preparation and diet
Continence management
Mobility and dexterity
Nursing, allied health and other clinical services
Transport and personal assistance
Management of skin integrity
For more detailed information about the services which are available to you under a home care package, please read our home care provider booklet.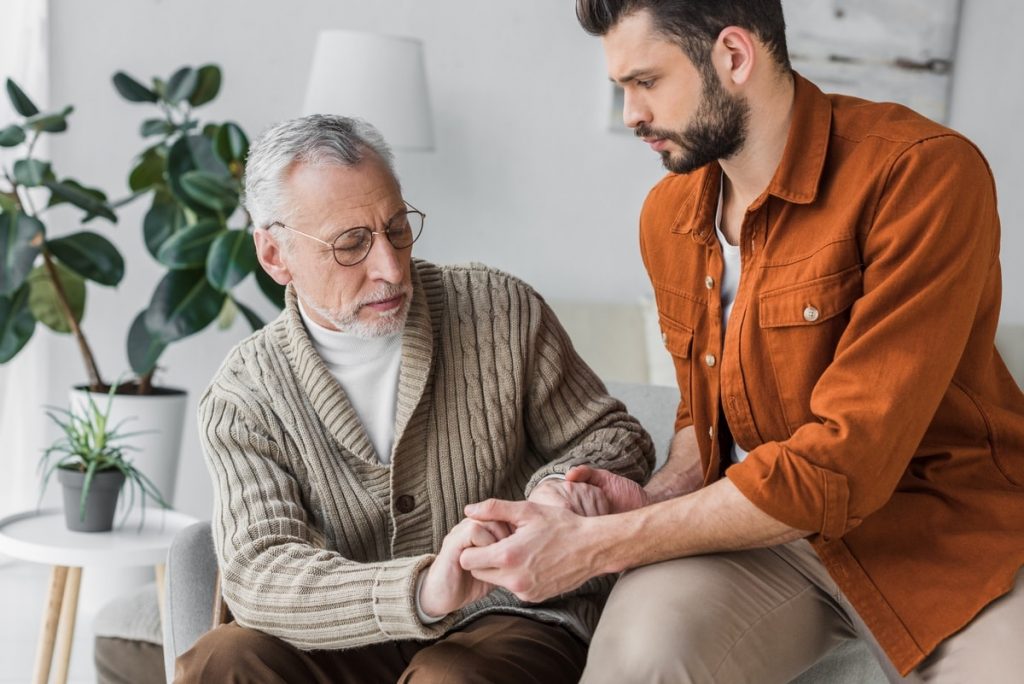 HOW MUCH DOES HOME CARE COST IN BRISBANE?
Home Care packages are subsidised by the Australian Government. How much you pay will depend on your financial situation. Clients are expected to contribute towards the cost of care with a 'Basic Daily Care Fee', unless they are at a financial disadvantage. Contact us today on (07) 3269 1915 or make an online enquiry for more information regarding the cost of our Brisbane home care services.
Some people may also be required to pay an Income Tested Care Fee, as determined by the Department of Human Services based upon your income and assets. An 'Aged Care Fees Income Assessment' form may be required to be submitted to Centrelink, All About Living can assist you in this process if required. 
WANT TO SWITCH HOME CARE SERVICE PROVIDERS?
Already receiving home care services from another provider, but wish to come over to All About Living? Give us a call today, or fill in our contact form, and we'll be happy to support you!