TIME TO CELEBRATE – GROUPS ARE BACK!!
Despite numerous lockdowns in Brisbane our Groups program continues to run. We ensure that we follow strict social distancing guidelines for the safety of all of our participants and will notify our members if Groups activities are paused due to a new lockdown. As always we are very excited to see our group's participants and would request that if you require our pick-up service to please call our office on (07) 3269 1915 to book a space on the bus. We are limited to 5 spaces on the bus but don't worry if you miss out on a space as we can organise alternative transport for you.
We provide a variety of social support options to ensure our participants stay happy, healthy and connected.
Are you over 65, living in the North Brisbane area and looking to get out among your community? Our popular activities program and centre-based respite options are for you. These programs promote the development of long-term, trusting relationships with you to:
Build on your strengths
Encourage you to develop and reach your goals
Refer and link you to appropriate services
Help you to better manage your daily activities
Acquire new skills
Participate in your community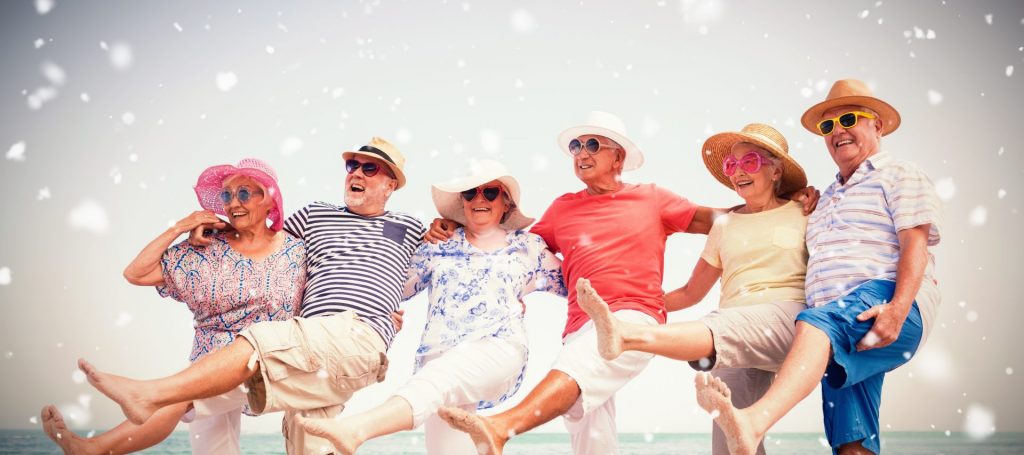 All About Living provides a range of social group activities from Monday to Friday (for North Brisbane participants only). We love to create opportunities to have our participants connect with the wider community by attending events and functions. We ensure all our activities focus on health and wellbeing with participants continually encouraged to provide input into the outings they'd prefer.
Activity groups include:
Ladies groups – connect with other ladies over morning tea and board games each fortnight. On alternate fortnights our Ladies group enjoys an out n about visit to local attractions including shopping and morning tea at local cafes
Body Movement Class and Lifestyle Program – a light exercise and lifestyle class based in the comfort of our activity centre. Improve your balance and wellbeing
Out N About – visiting local attractions as well as centre-based activities
Choir – 'All Directions' meet weekly on a Monday and perform around the community
Men's Group – community-based social group for men, run by men. 
Health Forums