Quality Home Care & aged Care Services on the Sunshine coast
All About Living are the most reliable and trusted in-home aged care and disability support providers on the Sunshine Coast. Our team deliver personalised services, providing quality home care Sunshine Coast support to the aged community and people with disabilities.
Offering a wide range of aged care services and qualified carers ensures participants are provided with exceptional in-home care and support. We're passionate about helping people maintain an independent lifestyle and connection to their community.
The All About Living Aged Care Sunshine Coast service includes home care, nursing, respite care, social support, and garden maintenance. Click here to view and learn more about all of our services.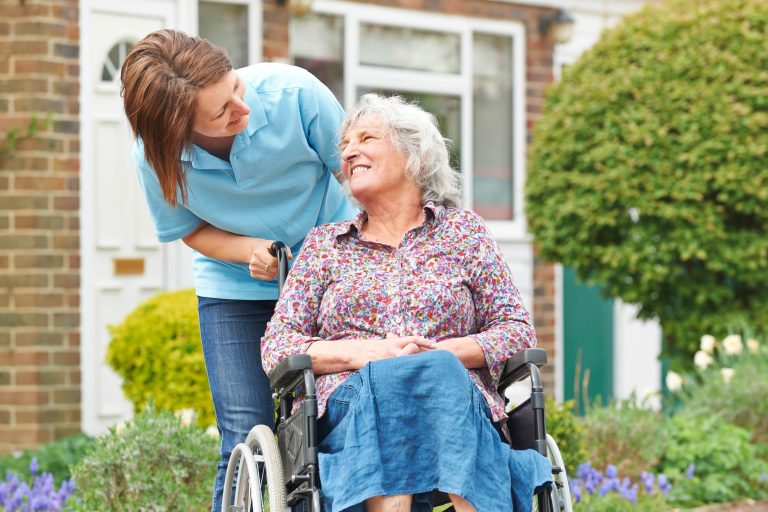 Personalised and Accessible Service
All About Living makes aged care and disability support services accessible to those on the Sunshine Coast. Our wide range of services, and experienced and compassionate staff provide the personalised care your loved one requires to feel supported day-to-day. 
We offer numerous services that can be tailored to suit you or your loved one's specific needs, these include personal care, domestic care, nursing, social support, equipment care, respite care, and even garden maintenance.
Respectful Aged Care Sunshine Coast Services
It is important to us that our aged care participants feel safe and secure. That's why our friendly local staff develop a positive and supportive relationship with participants in our care throughout their support service.
To us, our community is a part of our family, and they're treated that way. We understand the sense of vulnerability and level of trust you are giving when you choose us as your aged care provider. This is a privilege we don't take lightly. Our reputation for quality care, trustworthiness, and immense respect is one we always uphold when providing services to all of our clients.
All About Living Sunshine Coast is an approved National Disability Scheme (NDIS) service provider. We aim to provide care that allows elderly people and those with disabilities to live an independent and fulfilling life. We want to empower you, providing support that helps you continue the daily activities which enrich your life. We can also provide assistance and resources which allow you or your loved one to stay connected and engaged in their community.
Respite Care Sunshine Coast
Being a carer is a rewarding experience, but it can be mentally, physically, and emotionally exhausting. Take a well-deserved break with All About Living's short-term aged care services. Wherever you are on the Sunshine Coast, you can count on us to provide temporary care for your loved one. We'll provide them with the highest quality respite care possible.
We treat our clients with the utmost respect and care. You can have peace of mind when you or your loved one are receiving our care, they're in the best possible hands. We offer both in-home respite care and centre-based residential respite care on the Sunshine Coast.
Our respite care service is usually between a few days up to a few weeks. While the Australian government sets a maximum of 63 days in respite care, you can apply for an extension if more time is required.
With our respite care services on the Sunshine Coast, you can give yourself a well-earned break. This way, you can come back refreshed, energised, and ready to continue providing excellent care for your elderly family member.
Home Care on the Sunshine Coast
We provide quality home care on the Sunshine Coast, offering a tailored range of services to suit you or your loved ones specific needs. Whether your elderly loved one requires assistance with cooking, cleaning, hygiene, gardening, or all of the above. All About Living can provide a care package optimised for your needs.
Our home care services are available in different levels, from low level of care up to high-level care needs. Our staff members are compassionate, professional and skilled carers, ready to assist your loved one in enjoying their everyday life.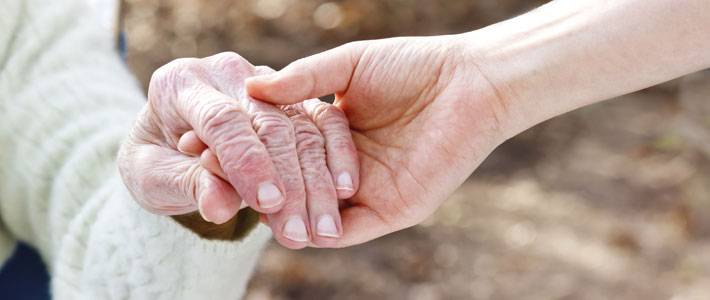 Maximise your elderly loved one's life, wellbeing, and daily activities, with a specialised home care package on the Sunshine Coast.
Contact Us Today
The friendly team at All About Living Sunshine Coast are ready to provide the support services you or your loved one's require. We prioritise the comfort, care and satisfaction of all participants and their family members. Whether it's helping your loved one accomplish their everyday tasks independently, or supporting them with personal care. Reach out today to learn more about what our services can do for you. 
Give us a call today on (07) 3269 1915.