All About Living provides the most suitable aged care support services throughout the Gold Coast. Providing aged care to the people of Queensland since 1991, you can rely on us for aged care services that are always professional, compassionate and accommodating. Our team aims to deliver personalised support programs to the aged community and people with disabilities in the Gold Coast, making sure every participant gets the utmost care while being empowered to live an independent, enriching life.
Accessibility & Convenience
Aged care support services on the Gold Coast are more accessible than ever thanks to All About Living. Our local staff understands the Gold Coast community, and we are able to create the most suitable set of services for those who need them the most.
Our team creates personalised in-home aged care support services for the convenience of both participants and family members. Our staff at All About Living Gold Coast can also arrange different activities for participants to continue their daily activities independently and to fully engage in their community in ways that they are comfortable with.
All About Living is an approved National Disability Insurance Scheme (NDIS) service provider that aims to help the elderly community and those with disabilities live the fulfilling, independent life that they deserve.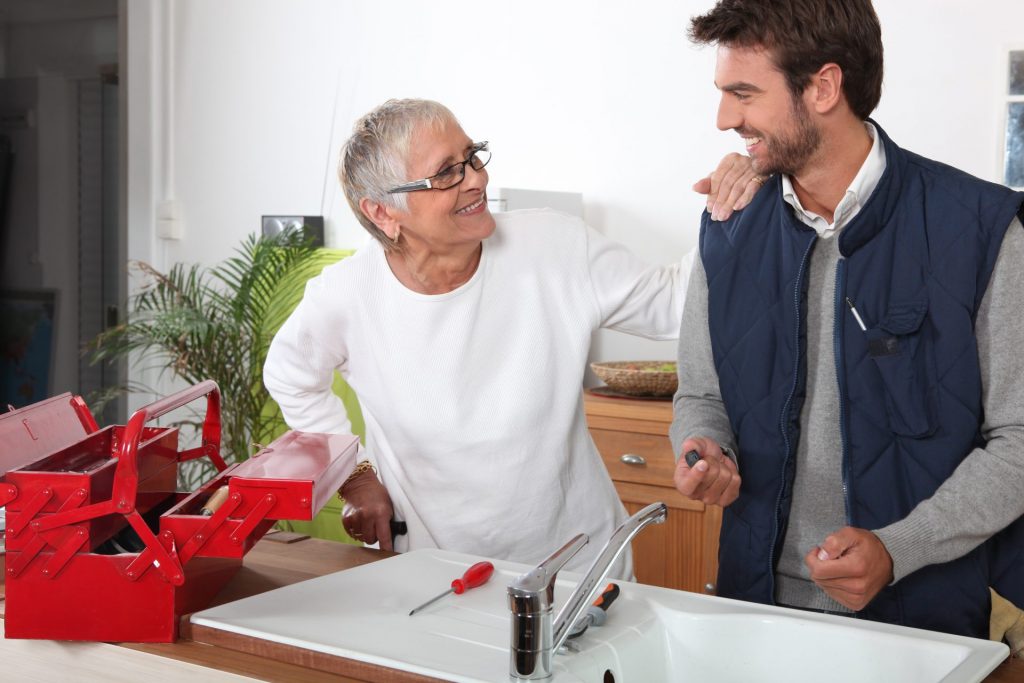 Gold Coast's Leading In-Home Aged Care Service Provider
We have the most professional and compassionate aged care team in Queensland. Being welcomed into your home to provide care is a privilege our team respects. Community is important to everything we do, which is why you'll be treated like family and not just another number. We're dedicated to improving the quality of life of all elderly residents seeking support. Your wellbeing comes first, and our nurses and staff are here to support you in maintaining and improving your day to day lifestyle and activities. 
With All About Living, individual care is possible. Every person we provide aged care services to is treated with respect and dignity. Personalised support plans are designed so that you or your loved one's needs are really being met. We're will help you remain independent by supporting you with essential tasks around the house including grooming, gardening, cleaning, as well as supporting you to stay connected to the community. Rest assured that you will be receiving care that is tailored to suit your lifestyle and desires.
Building trusting relationships is our priority. Our friendly and professional care team will work with you to understand your specific needs to design a plan that works for you. We aim to ensure that every person in our care always feels comfortable and secure.
Quality Home Care on the Gold Coast
All About Living are the Home Care service providers who really care. We truly value all of the elderly community members and people living with disabilities who come into our care, as well as their families and loved ones.
If you're looking for aged carers on the Gold Coast who are professional, compassionate and highly qualified, look no further. Different home care packages funded by the Federal Government are available depending on your level of desired care. We work with our residents and their families to build the best home care packages shaped around their lifestyles and goals. Whether you want more socialisation, help to create a flourishing garden, or just someone to support you in cleaning, grooming and cooking, our team can do it all. 
Enjoy home care services tailored to your needs and provided by staff who are dedicated to supporting a fulfilling lifestyle. Contact All About Living today.
Nursing
Our nursing staff aim to provide the best service on the Gold Coast. You can count on our highly trained nurses to provide exceptional care to your loved ones. We can provide specialised wound care, in-home palliative care, short-term or long-term monitoring, and much more. Give us a call to discuss your needs today.
Respite Care Gold Coast
Respite Care provides carers with a break from looking after their loved ones. Whether you have a planned holiday, or something unexpectedly has come up, we can provide quality respite care services to your loved ones, wherever you are on the Gold Coast.
We offer both in-home respite care and centre-based residential respite care options on the Gold Coast. You can select the care that will work best for you and your loved one's needs and lifestyle. 
Reach Out To Us
All About Living Gold Coast offers a wide range of home support or nursing programs that fit your needs. Let us provide the right support services for you and your loved ones, wherever you are on the Gold Coast. Contact us today on (07) 3269 1915.